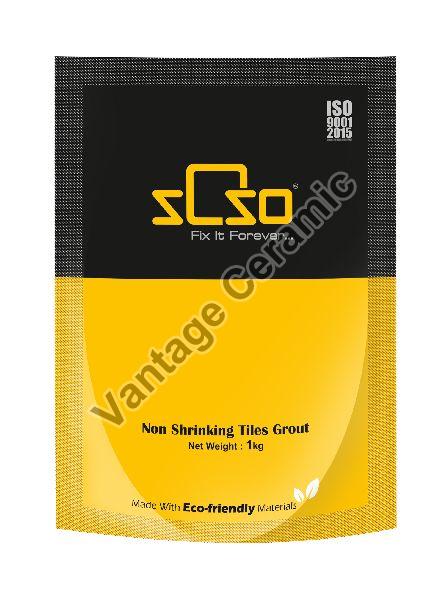 In contemporary times, the requirements for tiles grout has emerged remarkably for the constant upsurge in using tiles rather than other materials among thepublic. Those who are intended to install tiles in their home or office must know the fact that the installing process of tiles needgrout andnecessarily the right grout. Now, what is grout? For those who do not have any clear idea about grout, it's essential to know what certainlygrout is. Grout is an integral and necessary ingredient of the tiles installation procedure. Selection of the right grout can make your tiles look and accomplish magnificently whether a bad selection can ruin the whole look of the room where you would place those tiles.
In this article, we are going to present a detailed illustration of tiles grout and its three major types. Let's find out the facts.
Definition of Tiles Grout
The introductory thing about tiles grout that we should be aware of is its definition. Tiles grout is a special type of adhesive mixture of cement, lime, colourtints, and sometimes sand majorly used as a filling for joining the tiles with each other. After its application,the mixture gets hardenedandjoint the tiles with each other properly.
Benefits of Tiles Grout
The utilisation of tiles grout indeedincludes some leading advantages. Let's discuss them with a detailed analysis.
Add Strength To The Tiles
If you use tiles grout to assemble your tiles it may provide additional resilience and durability to the total tiles set up of your possession.
Keep Your Tiles Dirt Free
Grout can keep your tiles setting free from any dirt, pollution or debris. It compiles the tiles in such a way that it cannot recoup any dirt particles on the surface of the tiles.
Make The Whole Look Elegant
Tiles grout also ensures the tiles of getting a crisply finished manifestation that can perform very well over the years.
Types Of Tiles Grout
There are various grouts available in the market from which you can select the one that fits your requirements the most.Now how can you understand which grout is best suited for your tiles? Here's the way out. Measure the place between the tiles and you would be able to comprehend which grout is best for your tiles. But how? Here's the answer.
Sanded Grout
If the area between the tiles is more than 1/8 of an inch, then choose sanded grout. Sanded grout is a category of grout that has a sand-like density and is perfect for broad grout joints. To ensure the grip of the grout, sand is used in the mixture. This type of grout can be used in various places of your possession like floors, walls and ceilings.
Unsanded Grout
If the area between the tiles is less than 1/8 of an inch, then you should opt for unsanded grout. Unsanded grout is a cement-based grout that consists of less sand quantity and has a peanut butter-like consistency. This type of grout is suitable for smaller joints in floors, walls and counter-top ceilings and need a little pressure to give it a perfect finish.
Epoxy Grout
Epoxy grout isa very distinct type of tiles grout that is totally different from regular cement-basedgrout and don't need to be sealed like regular grout. It is also not penetrable and doesn't get cracked over a period. It's also bacteria resistant and much more expensive than the other grout and is best applicable for counter-tops, outdoor balconies, pool terrace and waterline tiles.
TEC Power Grout
TEC power grout is an advanced technology grout that is specially formulated for the joints from 1/16 of an inch to ½ of an inch. It is smudge-proof, moulds and mildew resistant and can be used both on dry and wet surfaces.
You can find all these grout types from any renowned tile grout manufacturer in your nearby areas. For any of your queries or requirements do connect with us.