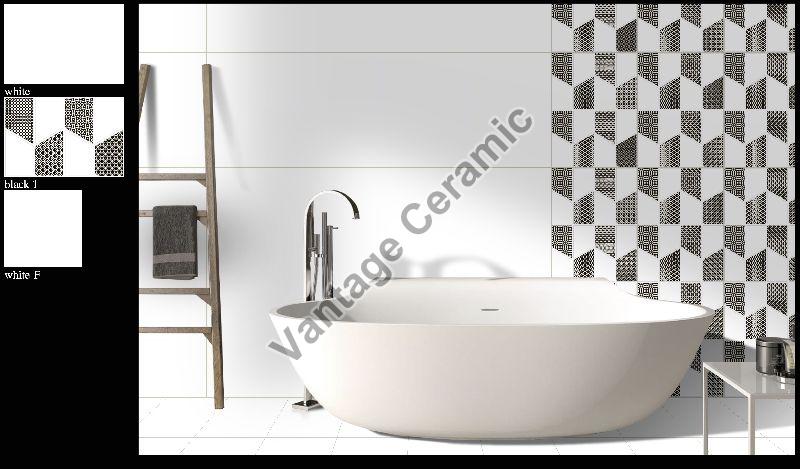 Wall tiles not only make the wall look beautiful but also keep it free from moisture. You can easily find the best quality walls available in different colours and designs.
Wall tiles are a popular option for wrapping the interior walls of offices, homes, and other commercial spaces. They are not just functional but also add aesthetic appeal to the home's decoration. When you check the market, wall tiles are offered in different materials, colours, sizes, and patterns, allowing for a broad range of design possibilities.
Types of wall tiles:
• Ceramic tiles are the most common kind of wall tile. They are prepared from clay that is fired at high temperatures. Ceramic tiles are commonly manufactured in different finishes i.e. matte, glazed, or textured. Moreover, they give versatility in terms of design choices.
• Porcelain Tiles: These tiles are similar to ceramic tiles but are denser and more durable. They are prepared from fine porcelain clay fired at very high temperatures. Porcelain tiles are popular for their water resistance and strength, turning them suitable for both outdoor and indoor wall applications.
• Glass Tiles: These tiles are made from thin pieces of glass that are either coloured or clear. They can be widely used to create amazing visual effects as they reveal light and add a vibrant, transparent quality to walls. They are perfect to add in kitchens, bathrooms, and as decorative accents.
• Natural Stone Tiles: The products are cut from natural stones such as marble, travertine, granite, or slate. Natural stone tiles promise to give a special and organic look. They are offered in different colours and textures. They are highly strong and can withstand moisture, making them appropriate for the application of the wall in kitchens and bathrooms.
Installation Process:
Prepare the Surface: The wall surface requires being dry, clean, and free from dust, debris, and grease. Any present paint, wallpaper, or old tiles may need to be taken out.
Adhesive Application: A tile adhesive or mortar is applied to the wall using a trowel. The adhesive is spread squarely, and the notched side of the trowel forms ridges to ensure proper adhesion.
Tile Placement: Tiles are cautiously placed onto the adhesive, beginning from the bottom and working up. Spacers may be utilised to maintain consistent grout lines between the tiles. It's essential to make sure the tiles are level and properly aligned.
Grouting: If the adhesive has dried and the tiles are located, grout is used to fill the gaps in the middle of the tiles. The surplus grout is wiped off the tile face, and the grout lines are smoothed using a grout float or mop.
Finishing: Once the grout has dried, the tiles are cleaned with a moist sponge to take away any grout haze. The border of the tiled area may be designed with trim pieces or edge profiles to achieve a polished appearance.
It's important to note that the process of the installation might differ according to the particular kind of tiles being used, the surface setup, and the desired design. It's advised to consult a professional or follow the guidelines of the manufacturer to find the best results.